Visiting Yellowstone National Park is a definite summer bucket-list item. Now that winter is closing and more parts of the park are open to the public you'll want to get out and see what Yellowstone has to offer. Here are the top five sites to see when visiting the park!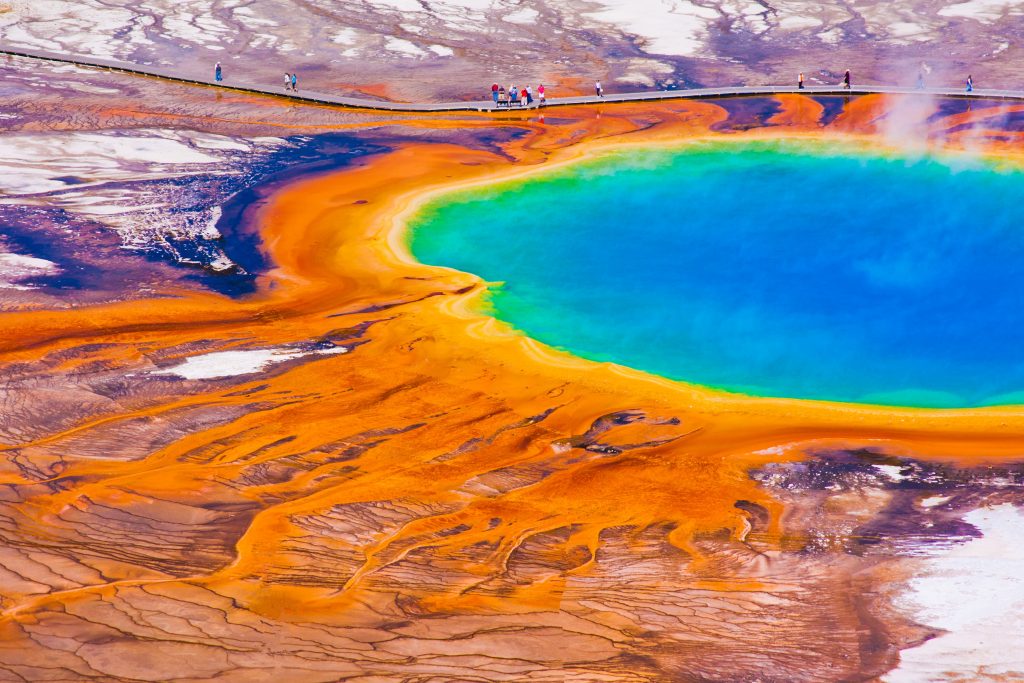 1. Grand Prismatic Spring
The Grand Prismatic Spring is known for its breathtaking radiant colors and beauty. This hot spring is a rainbow in the earth, with bands of orange, yellow, green, and deep blue waters in the spring. Not only does the Prismatic Spring radiate bright colors, but it is incredibly large in size. This hot spring is the third largest hot spring in the world, measuring at 360 feet long by 160 feet wide.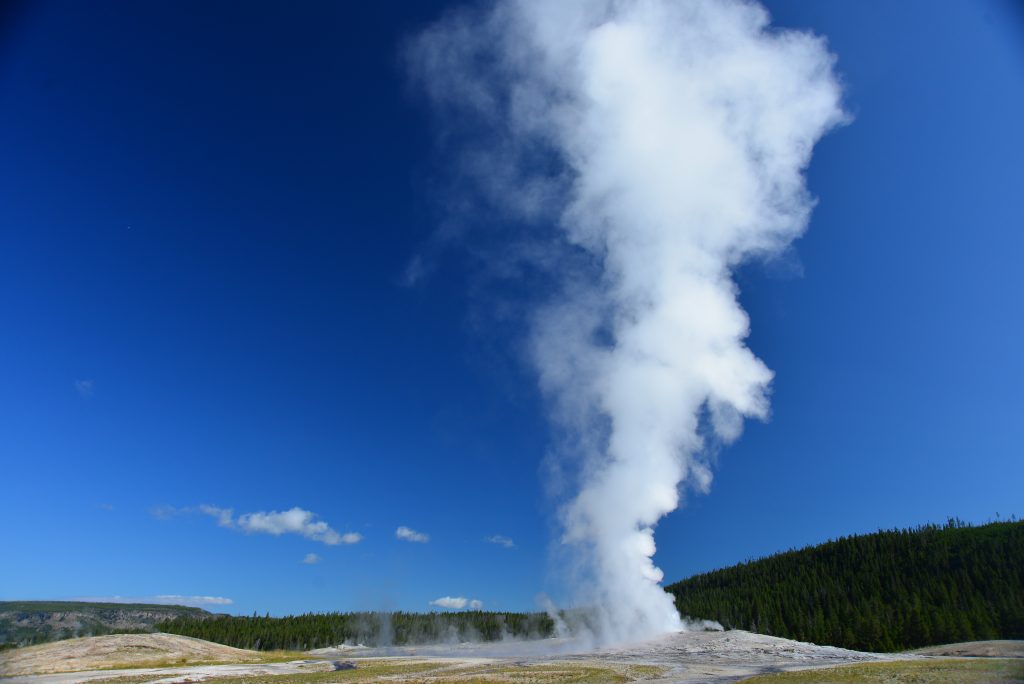 2. Old Faithful
Tourists and everyone alike know Yellowstone for Old Faithful. When coming to the park you won't want to miss the site of this 130-foot-high geyser. The geyser erupts several times a day in intervals of 65 to 92 minutes. To avoid long waits you can monitor predicted eruption times.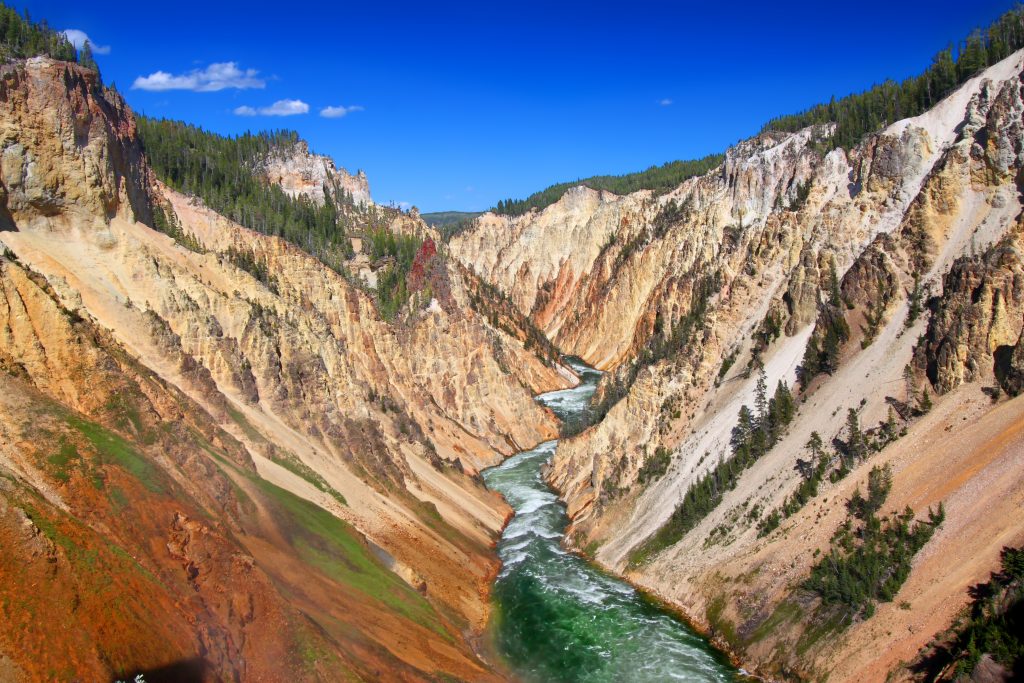 3. Grand Canyon of Yellowstone
Hiking to the Grand Canyon of Yellowstone is one of the best hikes in the park. The canyon is an approximate 20 miles long. The Yellowstone River cuts through the canyon and is nearly 600 miles long; running through Wyoming, Montana, and North Dakota. This makes the Yellowstone River the longest undammed river in the country.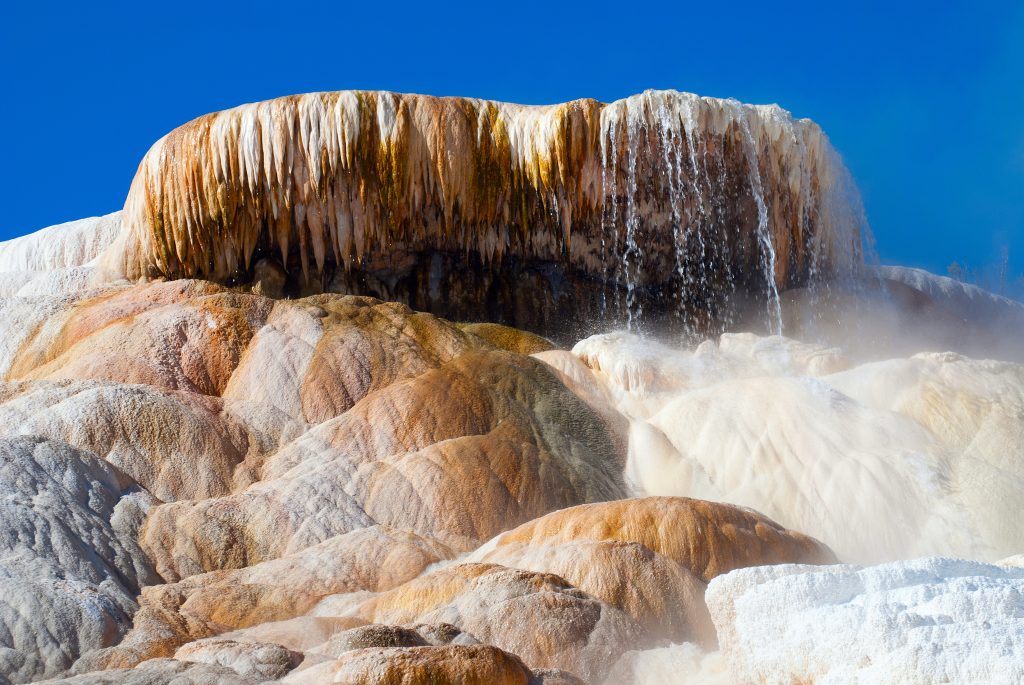 4. Mammoth Hot Springs
Mammoth Hot Springs are different than any of the other thermal areas in the park. These hot springs have been described as looking similar to an inside out cave. The hot springs are divided into two terraces: upper and lower. Nearly 50 hot springs lie between these two terraces.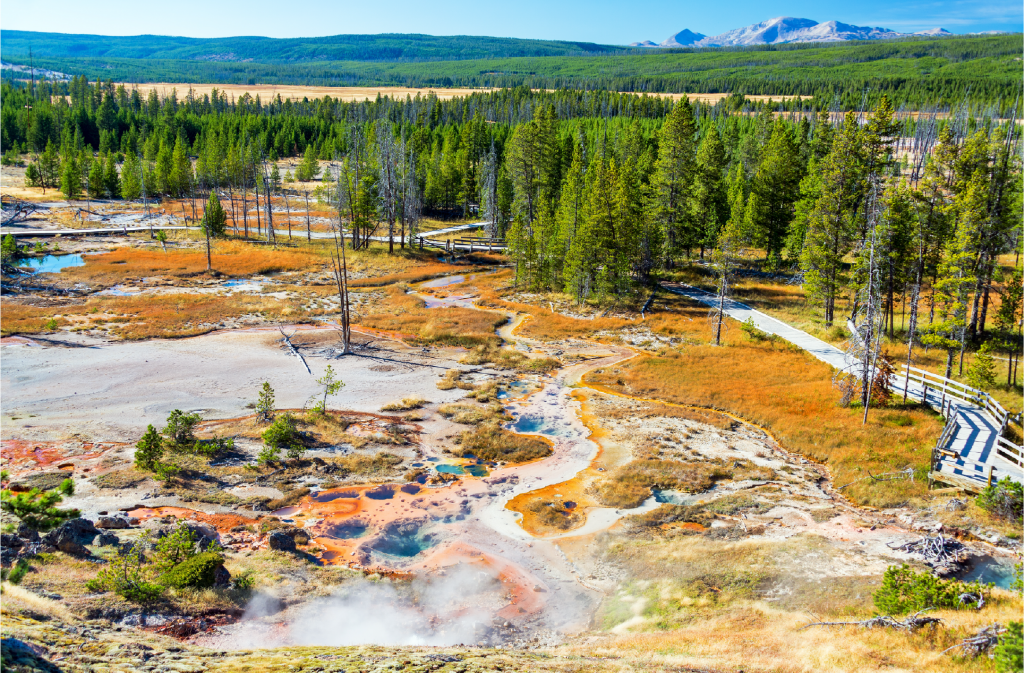 5. Norris Geyser Basin
The Norris Geyser Basin is America's oldest steadily active geothermal area and the hottest thermal area in the entire park! The Geyser basin has 2 1/4 miles of walking trails for tourists.