Whether you are a lover or a hater of the Rexburg winters, one thing you should appreciate about the season is Rexburg's hot chocolate. There is something absolutely grand about sipping on the sweet, warm deliciousness of the perfect cup of cocoa. Here are our picks of some of the best places to get hot chocolate in Rexburg!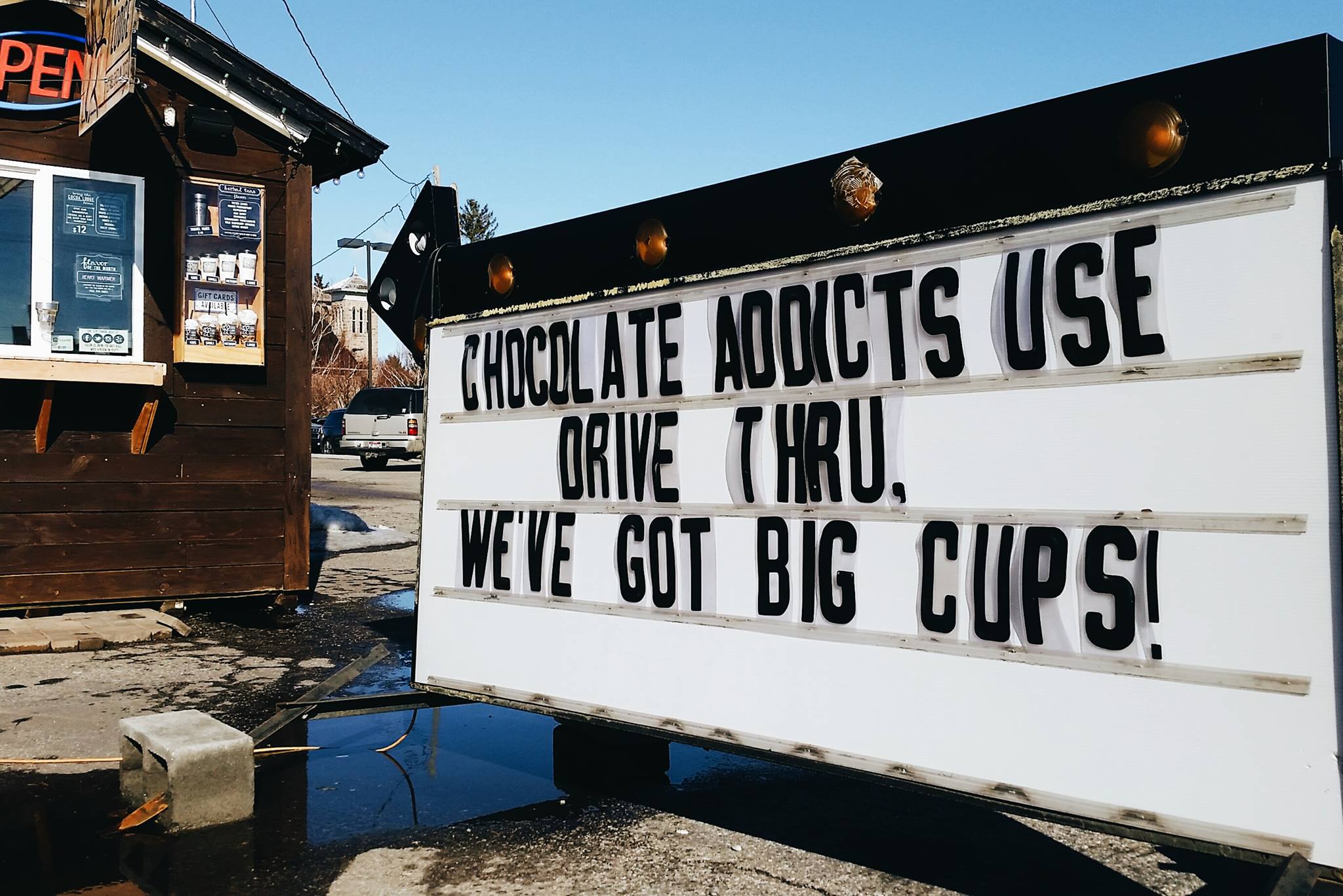 This delightful little shack provides easy access right on Main Street, next to Taco Bell. They are open Mon-Thurs 12:00pm-10:00pm and Fri-Sat 12:00pm-11:00pm. You can enjoy a simple cup of hot chocolate with your choice of milk, dark, or white chocolate. If you're feeling something swanky, there are plenty of other specialty drinks to try, too. Marshmallow Madness, Triple Chocolate Delight, Coconut Bliss, Minty Night, and even S'more!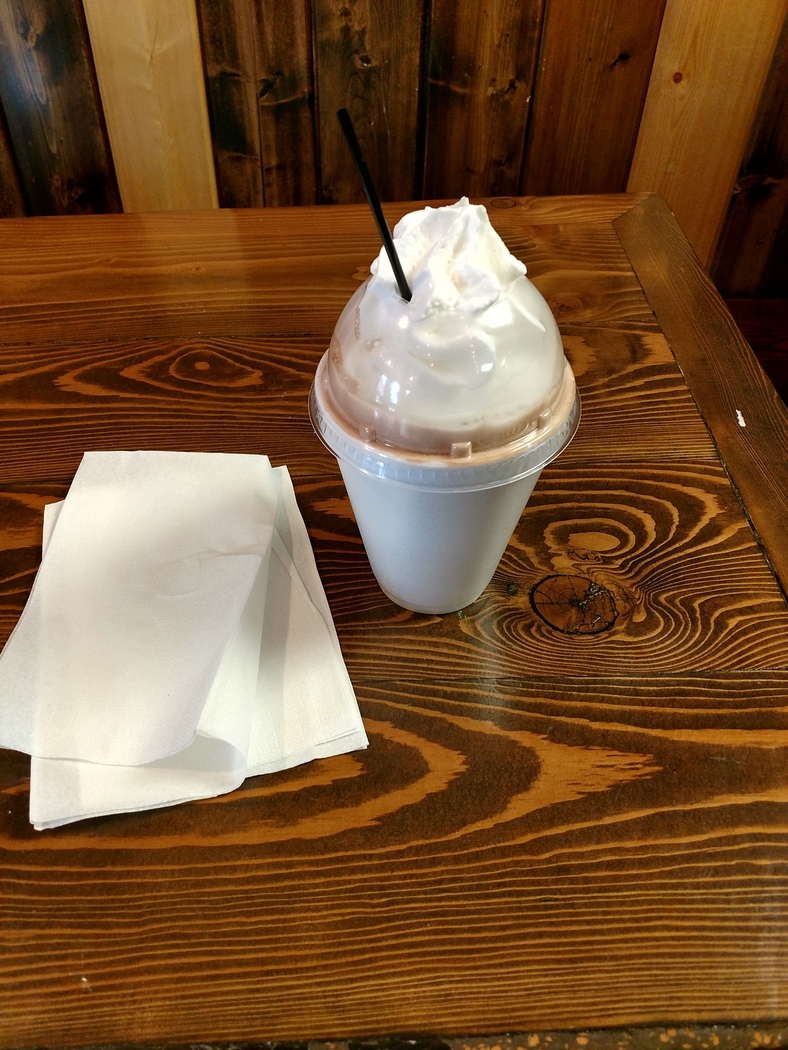 We can't forget one of Rexburg's most authentic burger places, The Burg. This burger joint is housed in the dome-shaped structure directly across from the BYU-Idaho Center. They have seasonal hot chocolate with special flavor shots available, like peppermint, caramel, eggnog, peanut butter, and huckleberry! The Burg is open Mon-Sat 11:00am-11:00pm.
This is the classic hot chocolate stop to take on your way to watch a football game, or even just because. They are open Mon-Sat 10:00am-11:00pm. The Cocoa Bean has two locations in Rexburg, one off Main Street a block up from The Craze and the other in North Point's apartment complex, next to Café Rio. Specializing in cupcakes, The Cocoa Bean is also known for their sweet, steamy drinks. Grab a drink and walk around the beautiful Hemming Village shopping center just down the sidewalk. Regular hot cocoa, salted caramel, artisan Mexican hot chocolate mint truffle… the possibilities are endless.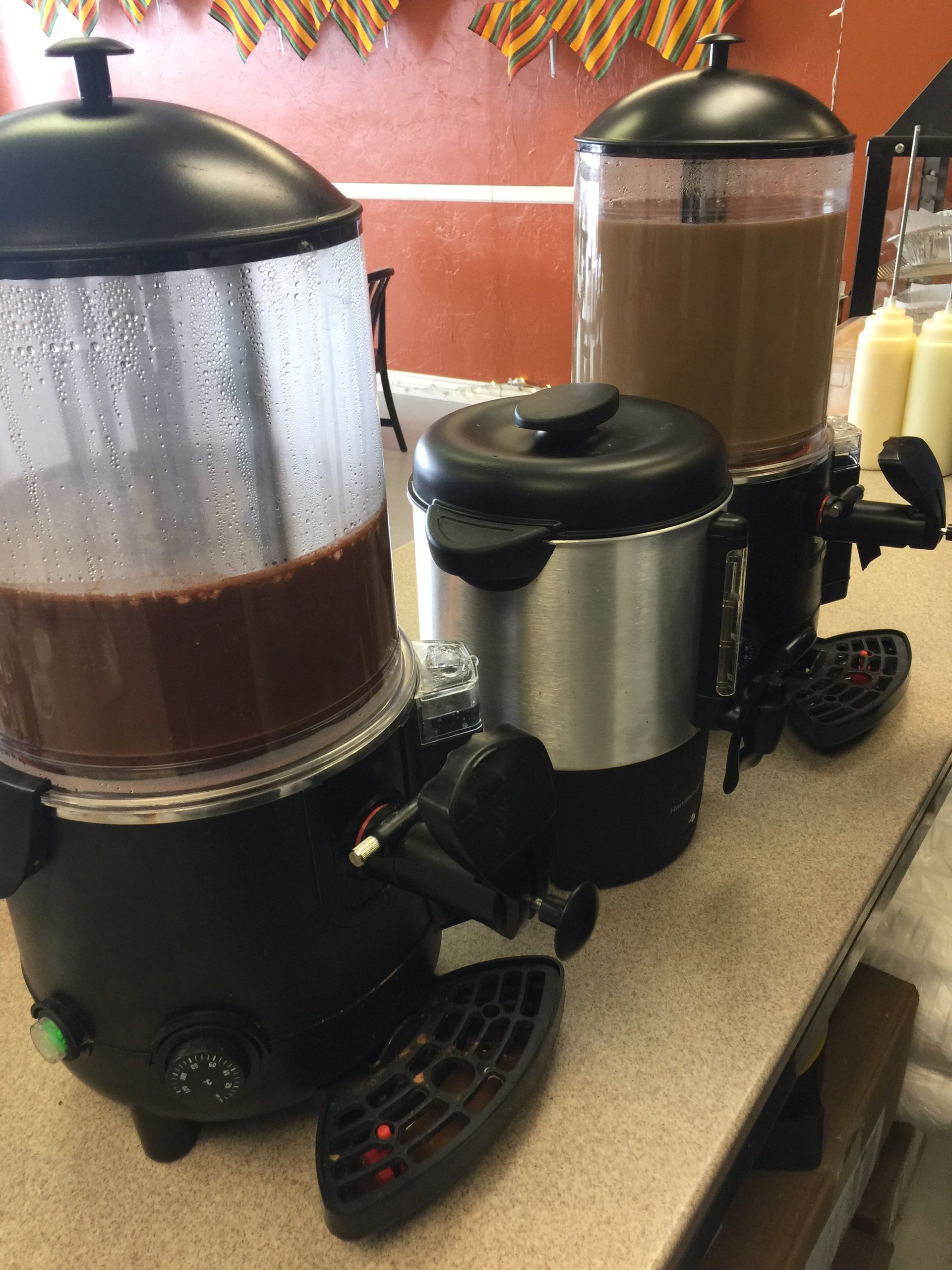 This one's for all you Mexican food lovers. Have you ever heard of people going to "the churro place?" Well, this is it. Not only do they have authentic churros, Oaxaca (pronounced "Waha'ka") is the real deal Mexican hot chocolate. It is traditionally made with water, but they have milk and cream available to add in if you like. Los Locos Churreria is open Monday-Thursday 3:00pm-10:00pm and Friday-Saturday 1:00pm-10:00pm.
This may be no surprise to some, but did you know that Maverik has some of the best hot chocolate in Rexburg? Whether you want hazelnut, a regular blend, or more, you can get it! Plus, an array of syrups and creamers add an extra burst of flavor. Not to mention, they have little marshmallows you can add!
---
Next time you want to do something, check out one (or all) of these places! There's nothing better than holding a warm cup of hot chocolate on a cold Rexburg day.
This article was used with the permission of www.ExploreRexburg.com. Check out their site for more articles like this!